Safari So Good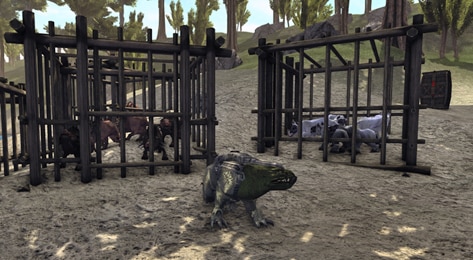 This week's spotlighted mission is "Safari So Good" by Meth_Shadowstorm.
Faction: Klingon
Level Requirement: Any
Mission Summary: Engage enemies near the Ker'rat System. Ship stores are getting low. Instead of wasting time on a supply run back to the Frist City or another occupied world, you are to deploy to one of the many untamed worlds and hunt wild game. Bring back what you can to restock your provisions. Identify why the Provisioning Freighter has not returned. Qapla'!.
For more information about the Foundry, including how to play community-authored Foundry missions and resources on how to create your own mission, check out this Guest Blog.
Foundry Spotlight Missions Index